Brighten your Smile with Teeth Whitening
Whether you are preparing for an important job interview, a wedding, or any other event where you need to look your best, teeth whitening can rejuvenate your smile by brightening your teeth by several shades. Dr. Shaun Bivens in Mt. Juliet, TN, offers this cosmetic procedure to patients throughout Lebanon and other communities in our area.
Are You a Candidate?
Professional teeth whitening can benefit adults of all ages. As we age, the natural whiteness of our teeth can begin to fade, which can leave teeth appearing darker or yellower in color. This is largely due to eating darkly pigmented foods such as coffee and marinara sauce, or habits such as tobacco use. Some of us are born with naturally darker teeth.
Teeth whitening safely eliminates stains using advanced bleaching agents. Candidates for teeth whitening are in good oral health, with dental stains in the outer layers of their teeth. If you have deep intrinsic stains, you may be a better candidate for porcelain veneers or dental bonding, which cover the tooth with a natural-looking restoration.
If you have significant tooth sensitivity, teeth whitening may not be the best option for you. If you have tooth decay or gum disease, these issues must be resolved before undergoing cosmetic dentistry treatments of any kind. During your consultation at our dental practice, Dr. Bivens will discuss your cosmetic options.
Benefits of Teeth Whitening
The main benefit of teeth whitening is that it delivers immediately noticeable results. Other benefits of teeth whitening include:
A more youthful smile
Removal of extrinsic stains
Boosted self-confidence
A convenient and non-invasive treatment
Long-lasting results
Low risk of side effects
Our prescription-strength teeth whitening treatments deliver results that store-bought kits simply cannot match. Over-the-counter whitening kits contain a weak concentration of bleaching agent. Because our treatments are supervised by a dentist, our whitening formula uses stronger concentrations to brighten your smile safely and quickly.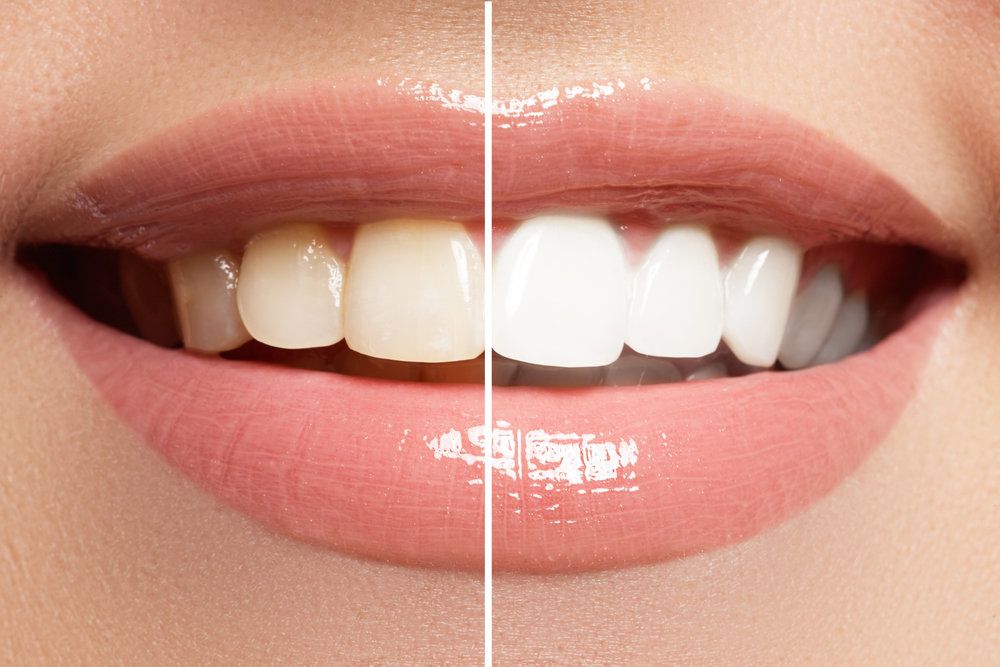 Teeth whitening can give your smile an attractive and healthy new appearance.
Professional teeth whitenings are also safer. Our dental team will take steps, such as placing protective barriers, to ensure that your gums are not irritated during your treatment. Before recommending treatment, we will also make sure you are not allergic to the active ingredients we use.
You can count on us to give you something to smile about.
A Look at the Treatment
Your professional teeth whitening treatment can be completed in around one hour at our Mt. Juliet office. Depending on your cosmetic needs, you may require more than one treatment. A member of our dental team will place a protective barrier along your gums to protect the soft tissue from the strong bleaching agent. Following your treatment, your teeth may be more sensitive than usual. This minor side effect will wear off in a few days. With good oral hygiene habits and visits to our dental practice every six months, you can maintain your bright new smile for about three years before a touch-up treatment may become necessary.
Let me tell you... this place lived up to ALL of my expectations! Not only were they extremely friendly but I was pleased with how knowledgeable their entire staff was.

Connie Bennett, 5-star Google Review
Schedule Your Teeth Whitening Today
To schedule your teeth whitening treatment, please contact our office online or call (615) 866-1065. You can count on us to give you something to smile about.